The value LUUP provides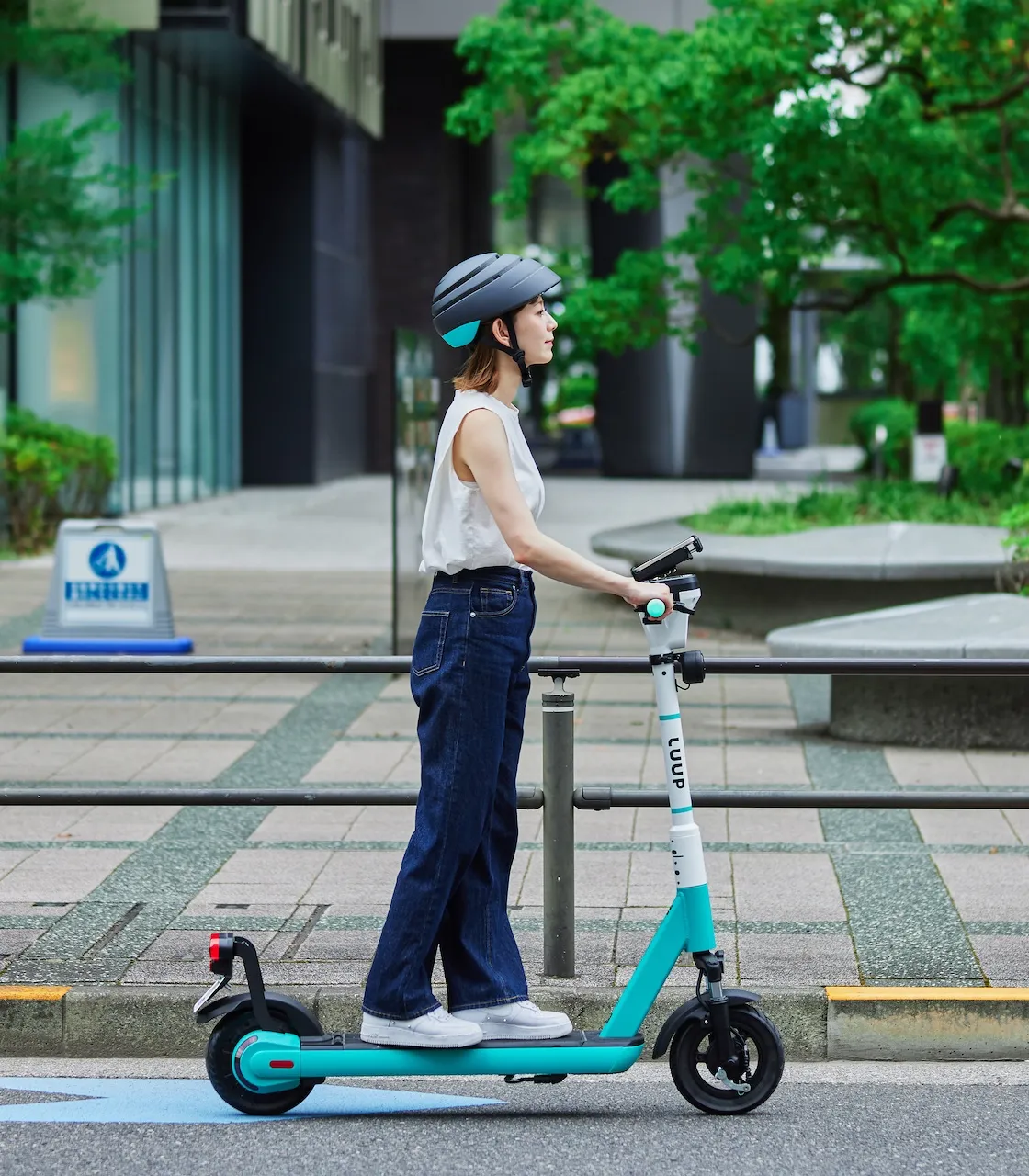 01.
Next-gen infrastructure for cities
LUUP is creating a revolutionary next-generation infrastructure that enables anyone to move freely anywhere, anytime, by addressing the mobility issues faced by cities and people in Japan.

Even in a city that was previously inconvenient to get around, LUUP will make transportation more convenient and accessible, encouraging people to rediscover the city's' appealing attributes the city originally has as a place to live and a place to go out.

In various cities, LUUP is actually working hand in hand with local residents to create new urban development initiatives that will generate a flow of people that has never existed before.
Next-gen infrastructure for cities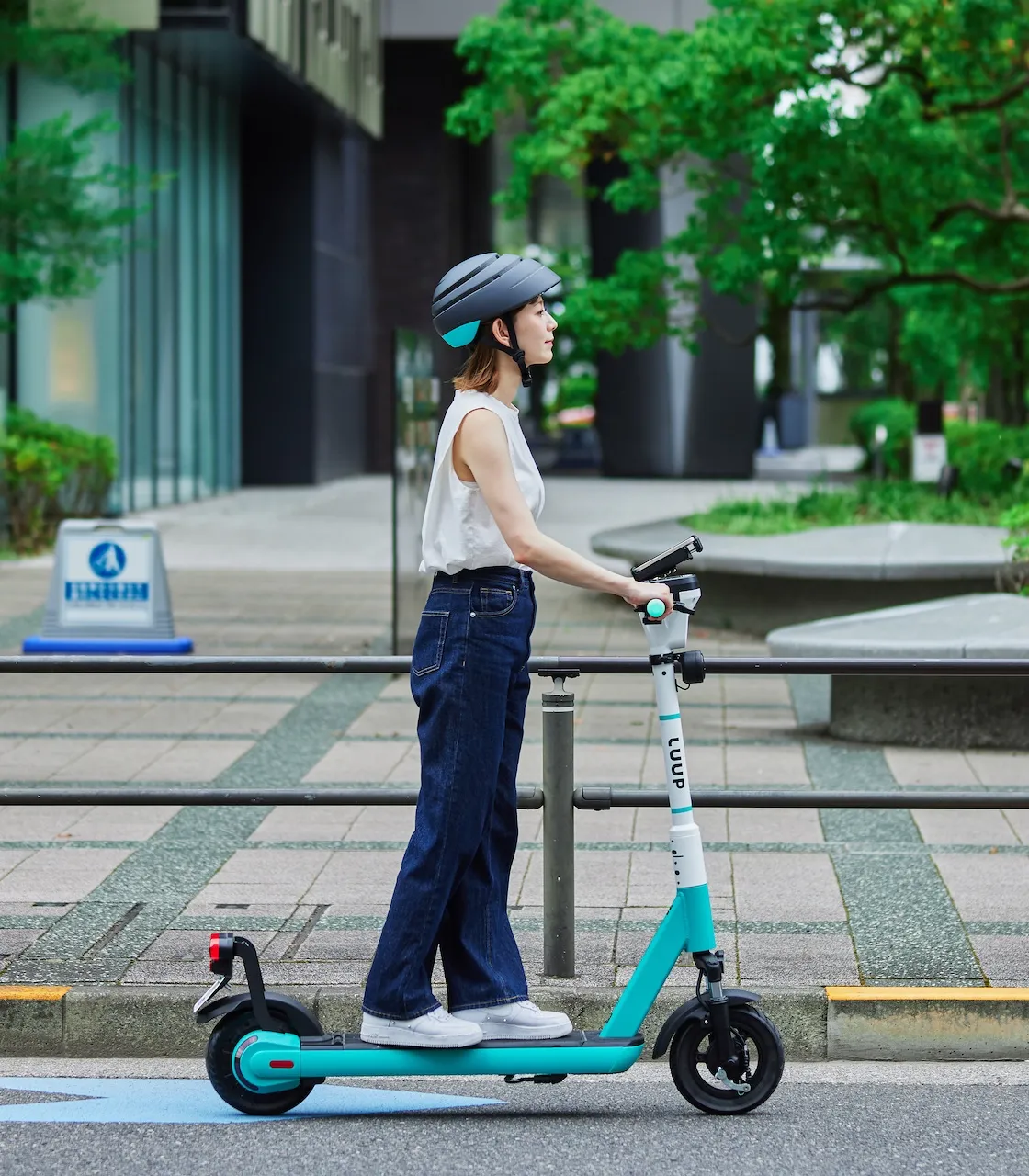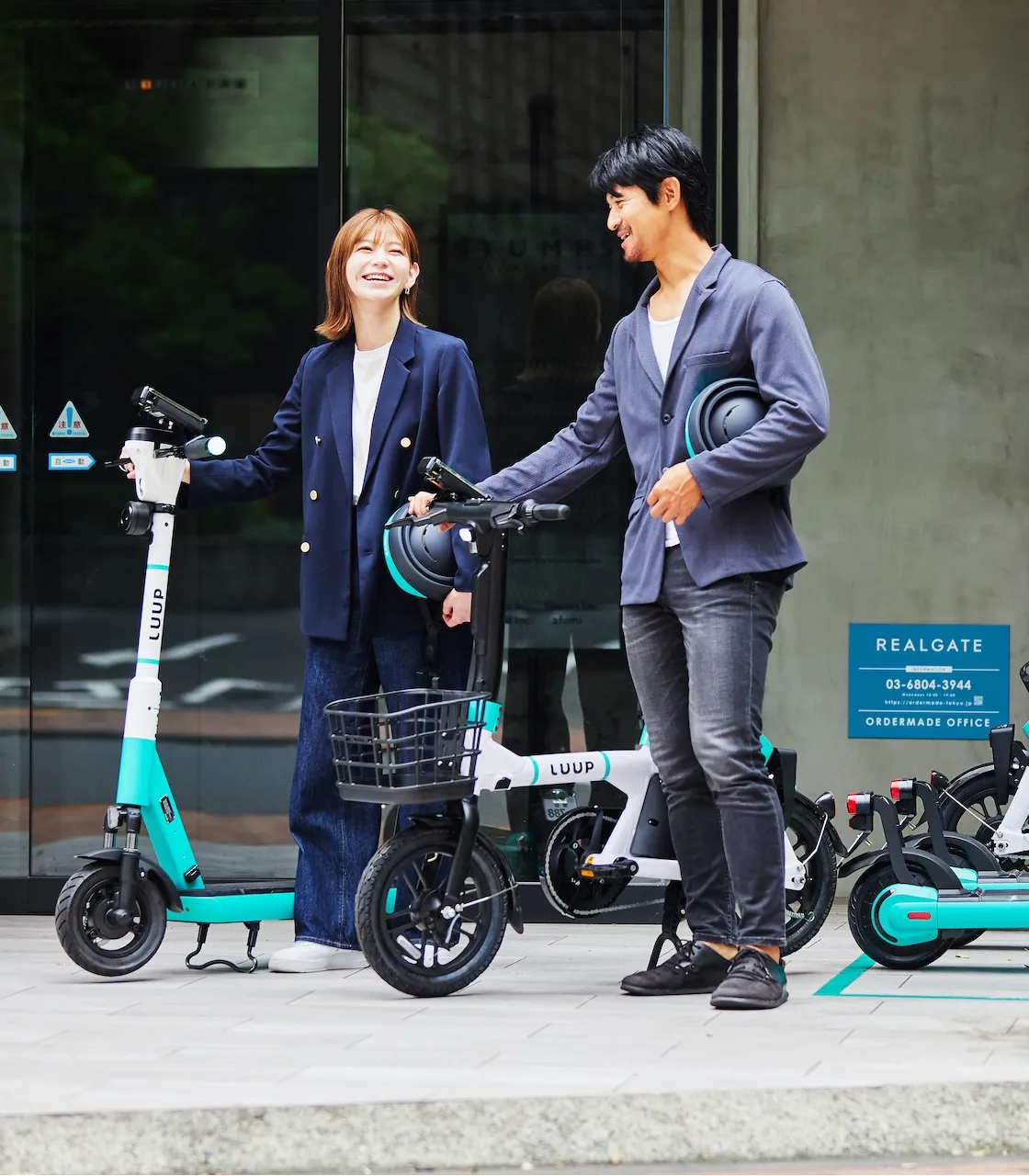 02.
Safe and secure social implementation so that
people, mobility, and cities can coexist in harmony
LUUP has been conducting step-by-step demonstration experiments and listening to the voices of people and stakeholders in cities all over Japan toward the implementation of a safe and secure society where people, vehicles, and cities can coexist in harmony.

In 2020, LUUP participated in a demonstration experiment conducted by the Japanese government to study safe driving rules for e-scooters, with authorization under the "New Business Exception System."

Based on the data and feedback obtained through the demonstration experiments, we will continue to improve our vehicles and services to create a society where everyone can move around more safely.
To co-exist in harmony with cities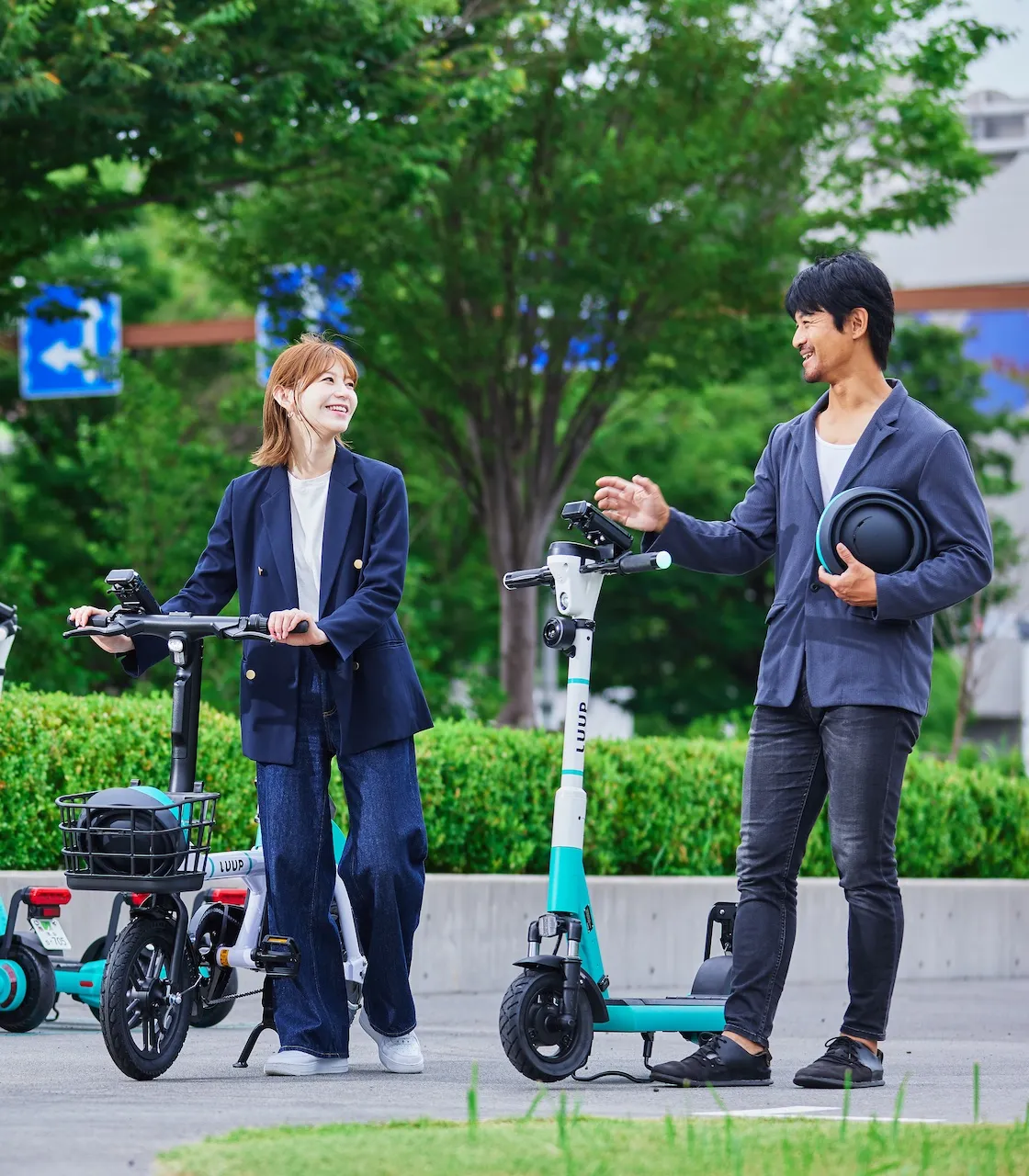 03.
Minimizing the Environmental Impact of Human Mobility
Mobility is one of the major sources of CO2 emissions by humankind, and the widespread use of compact electric mobility with low CO2 emissions will help reduce CO2 emissions for society as a whole. LUUP will realize the future of cities where people can live sustainably by providing environmentally friendly means of transportation.
To build a sustainable society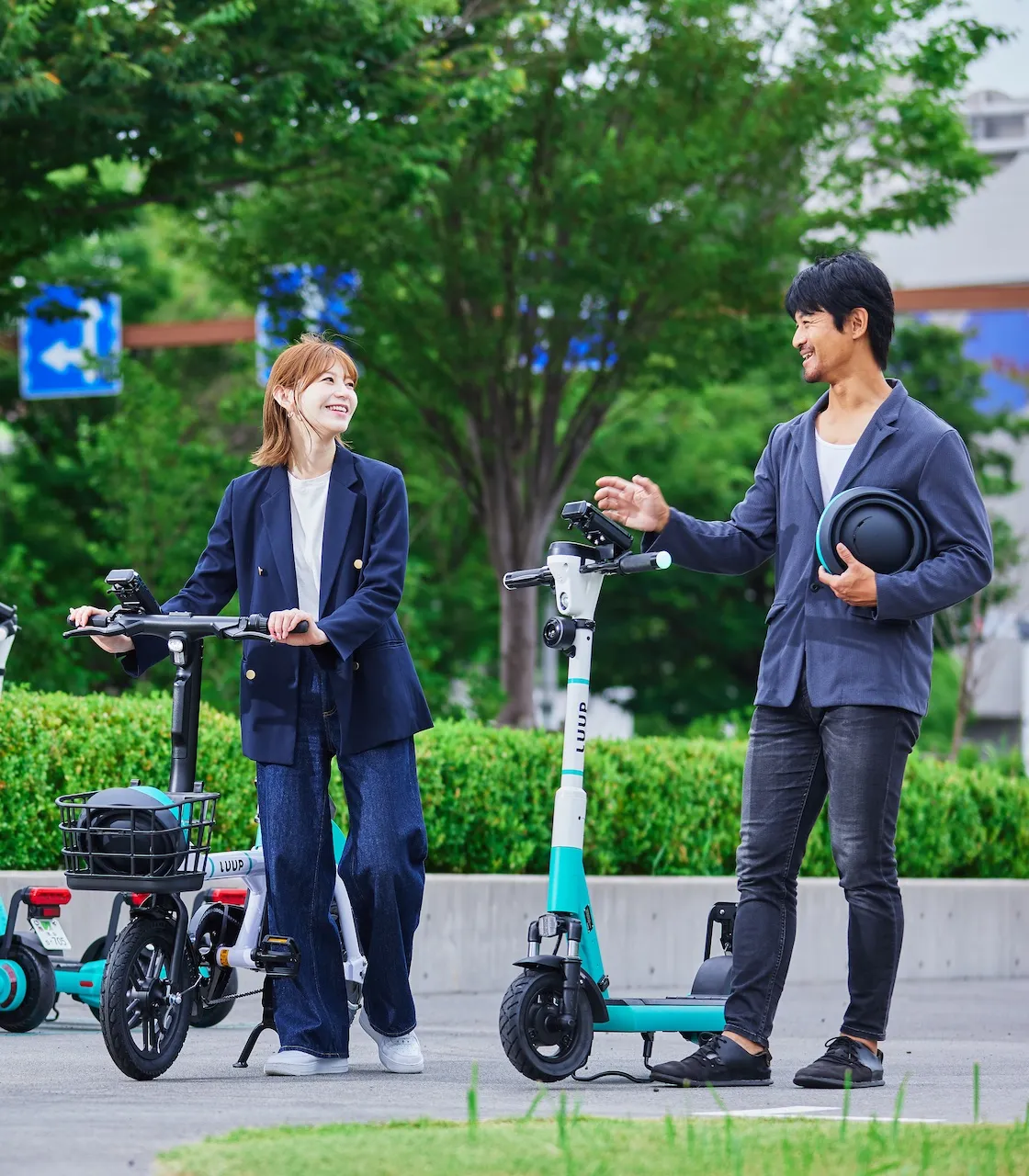 The future LUUP is aiming for
Make the entire city "station front"
In Japan's overcrowded urban areas, a large population also exists in locations that are far from stations and have poor accessibility. As symbolized by the term "eki-chika (near station)," train station proximity has a significant impact on the value of real estates.

LUUP is a new infrastructure for short and medium distance mobility that fills in and complements the gaps in the existing transportation infrastructure. If the reailway network is a major artery, LUUP will be a meticulous mobility network like a capillary.

LUUP stations are like small stations connecting capillaries, and by installing LUUP stations everywhere, people can freely travel distances that would be too far on foot in a matter of minutes using LUUP. By making the entire city as convenient as 'a station front,' we are aiming for a future in which the value of the entire city will increase.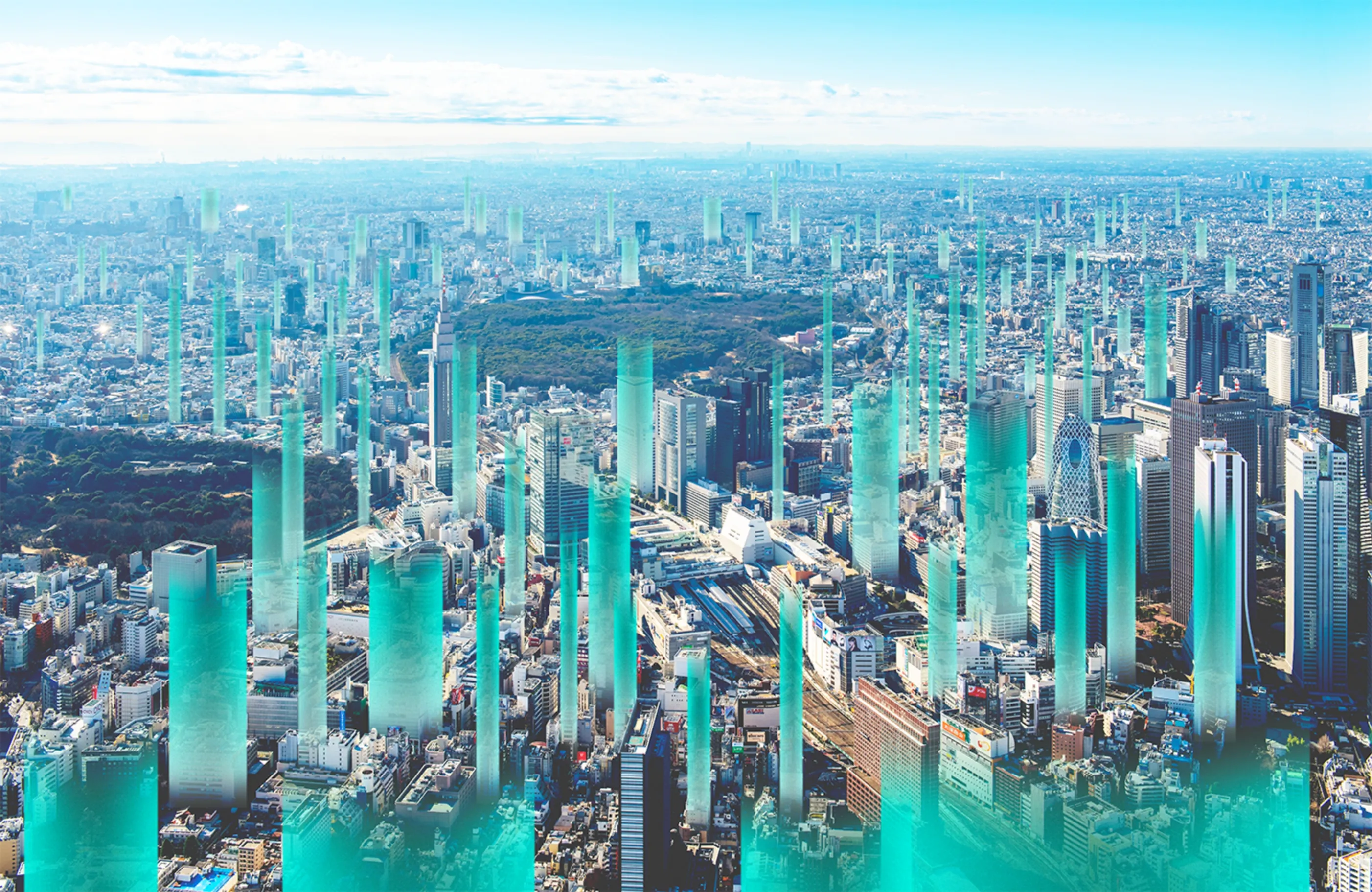 A future where everyone can move around comfortably
Japan's population is aging day by day, and ensuring transportation for the elderly is a major challenge. Especially in depopulated rural areas, it is becoming increasingly difficult to maintain local buses and cabs as the population decreases.

In the future, LUUP aims to introduce a universal vehicle that is "electric, compact, and single-seated" that can be adapted to suit each individual user.
If the vehicle is electric, it is possible to add safety features such as reverse run prevention and automatic speed control. If the vehicle is not small, they cannot be placed in many city locations and cannot move in fine alleys. To become a sustainable mobility infrastructure even in a society with a declining population, it is also important for people to be able to travel by themselves without relying on other drivers.

LUUP will continue to build infrastructure to realize a future in where everyone, including the elderly, can travel comfortably on electric micromobility.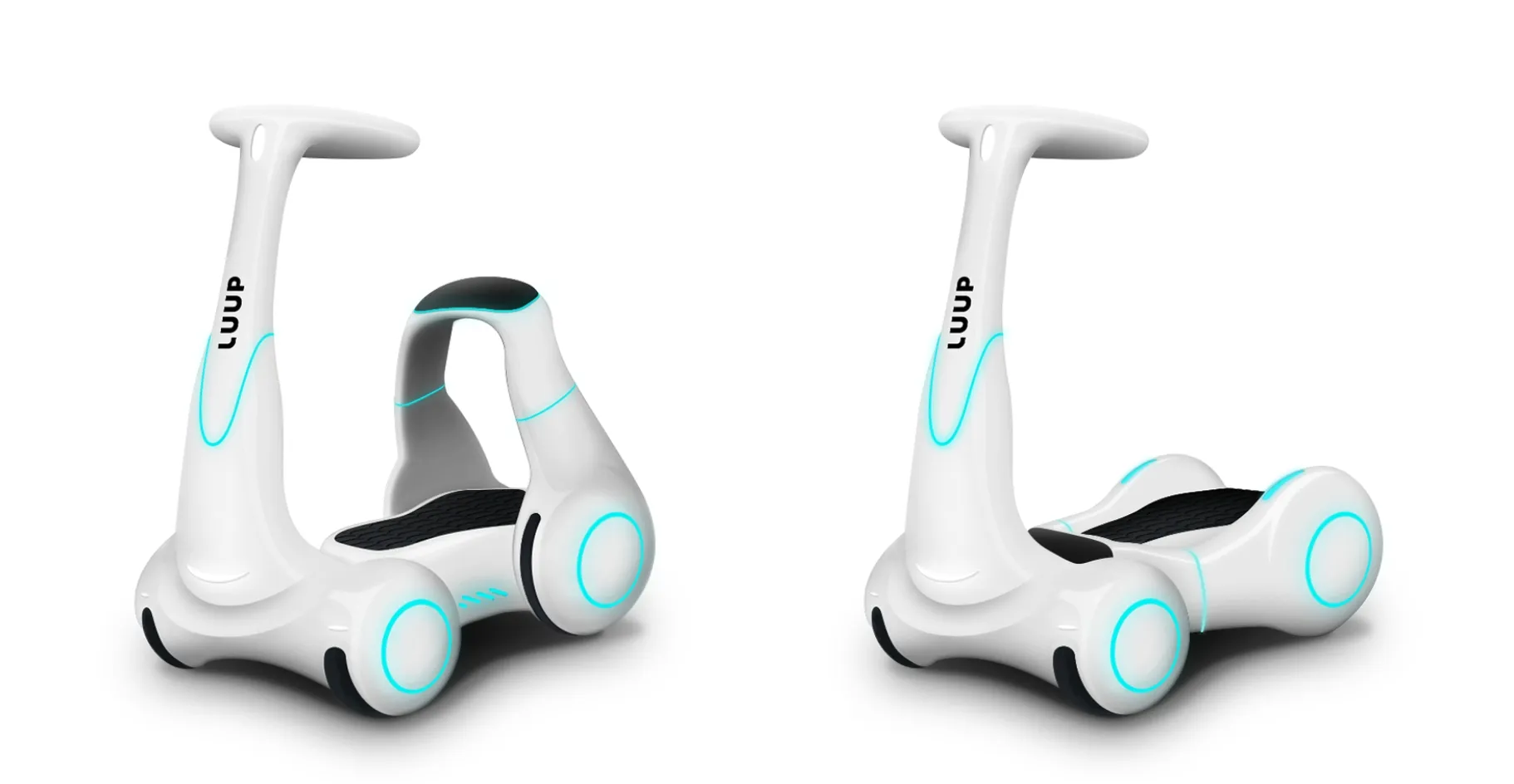 LUUP's effect on the city
To become the "infrastructure" of the city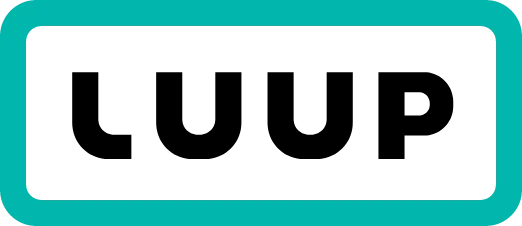 To become the "infrastructure" of the city
Infrastructure is the foundation that supports people's lives and society.
It is natural that we have a responsibility to provide security and convenience to our users, but that is not enough.

In addition to users, LUUP's services are also related to station owners, operating partners, local governments, community development organizations, neighborhood associations, police, pedestrians, drivers, and all other people who live and work in the city and support it.

We believe that LUUP must be a part of the city's infrastructure in order for it to be truly safe and convenient for the residents of the city.

We believe that the condition for LUUP to become the "infrastructure of the city" is for everyone in the city to think that "LUUP should be there for the city," and that only then can we provide true peace of mind and convenience.