Implement a means of transportation with less environmental impact
01.
Minimize direct CO2 emissions
from mobility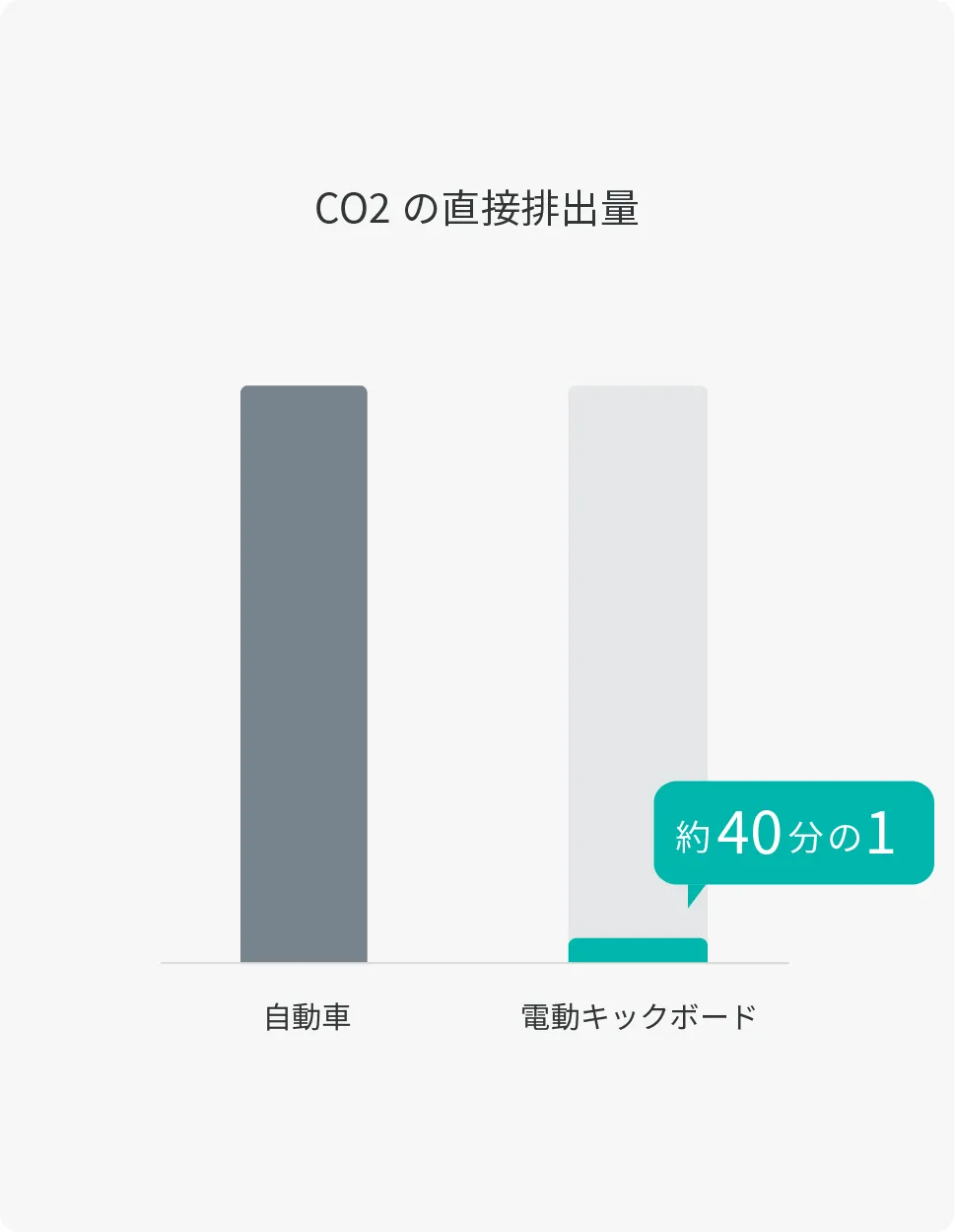 We must avoid a future in which the mobility stimulated by LUUP increases energy consumption and CO2 emissions, resulting in an increased environmental burden.
E-scooters and e-bikes consume about 1/40th the energy required to transport one person 1km compared to a car.

We estimate that in April 2023, the amount of CO2 emissions reduced by people switching from existing modes of transportation to LUUP will be more than 50 tons. We will continue to build a sustainable society by replacing people's short-distance mobility with LUUP.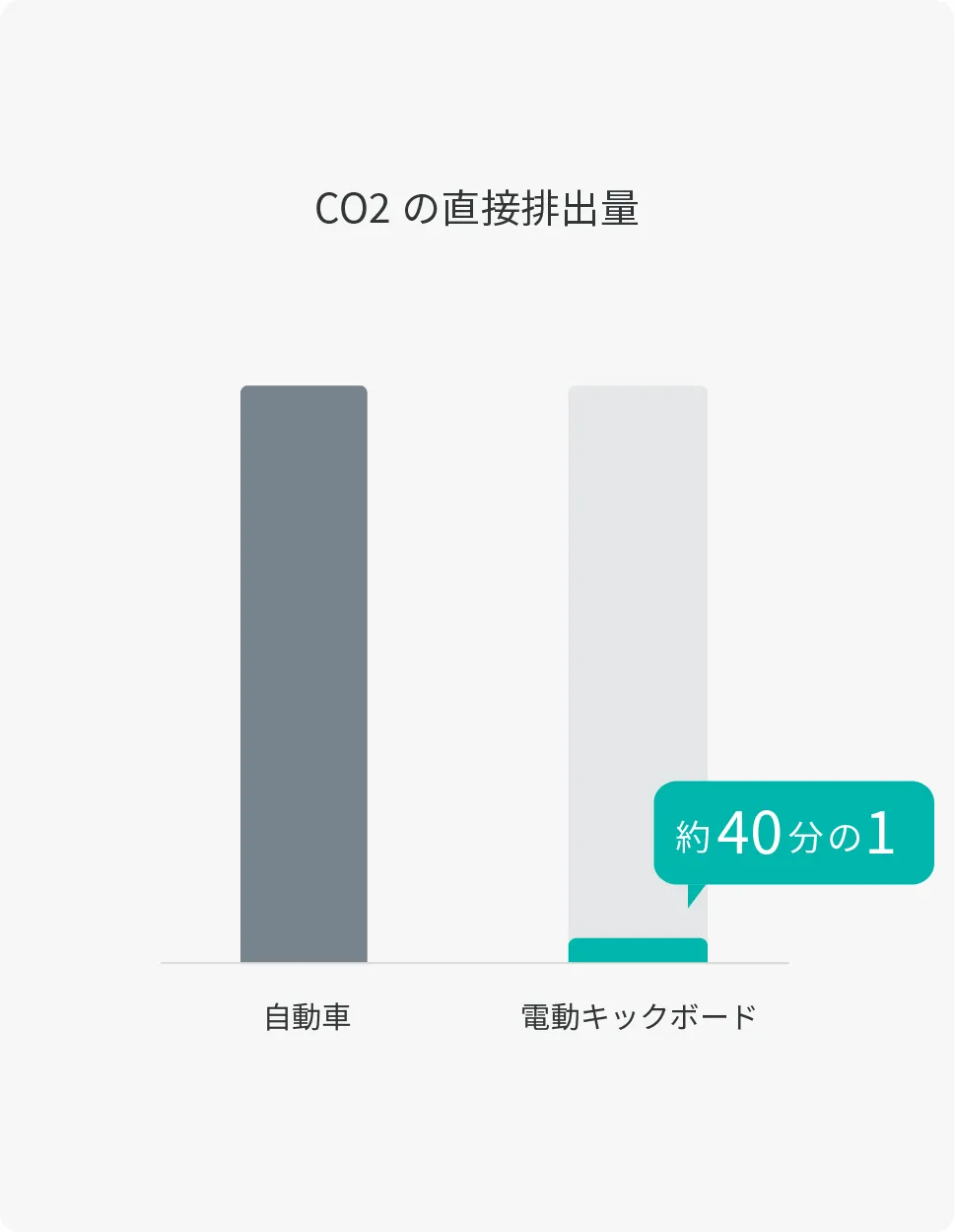 02.
Minimize the life-cycle environmental impact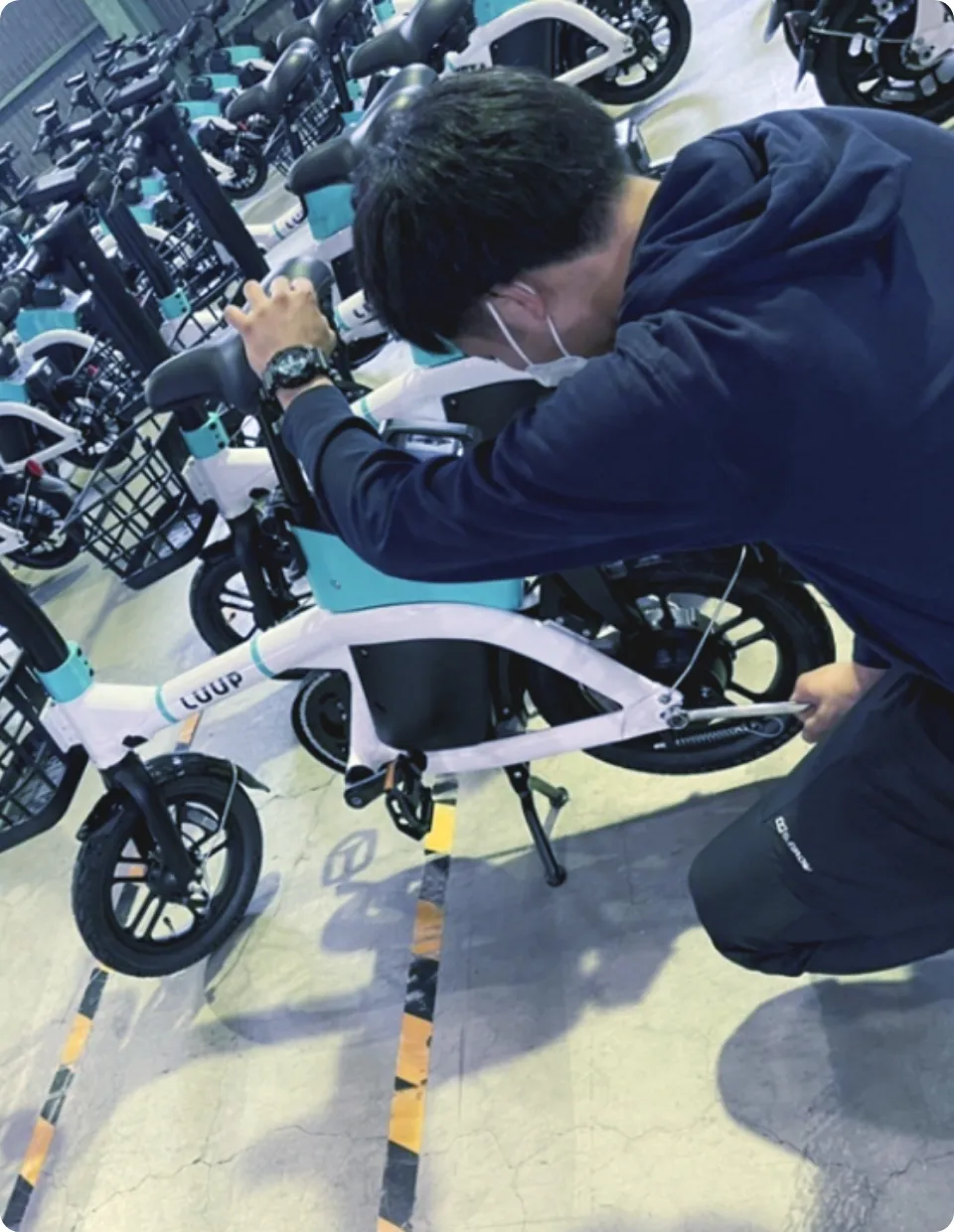 When considering the environmental impact of LUUP as infrastructure, it is important to minimize not only the CO2 emitted directly by people traveling in LUUP, but also the environmental impact throughout the life cycle of a LUUP vehicle, from its creation until it is discarded. To realize this, the most important thing is to keep a vehicle in use for as long as possible, and LUUP aims to achieve the world's longest vehicle usage period through a thorough maintenance system that takes care of the vehicles frequently and carefully.
Furthermore, LUUP aims to minimize the environmental impact of the entire life cycle of its services through measures such as conducting demonstration experiments in which vehicles are recharged at stations instead of changing batteries by patrol, and selecting vehicles used for services operations that have a low environmental impact.