Devise for next-generation infrastructure
01.
High-density mobility hubs that
everyone can use when they want to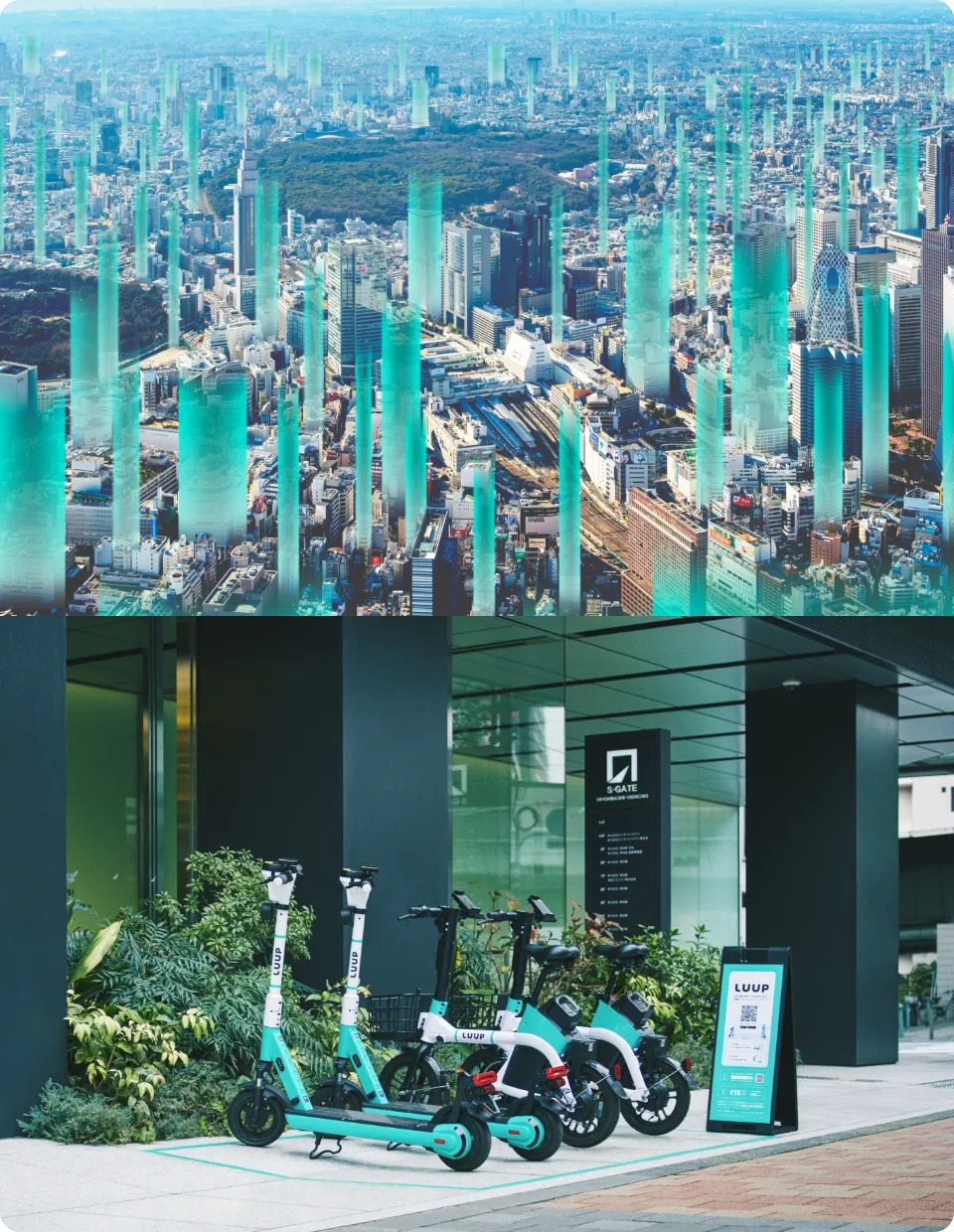 In order to realize a world in which everyone can move freely anywhere at any time, we believe it is necessary to make parking stations available throughout the city at very high density.

To do so, we continue to increase the number of parking stations throughout the city day by day in cooperation with various people involved in urban development.

We can transform any space into a parking station by adopting a space-saving station design framed with tape.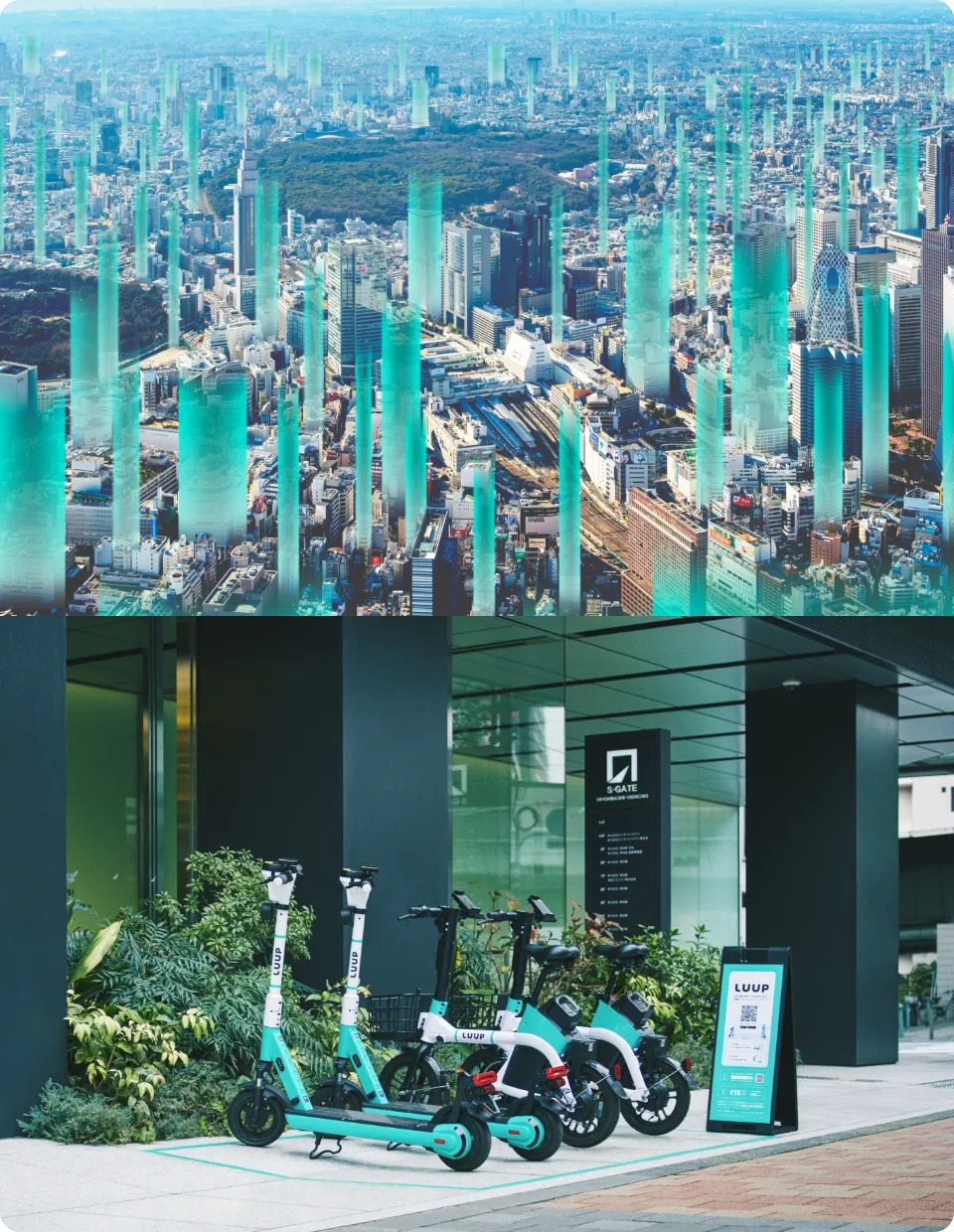 02.
Compact infrastructure
suited to Japan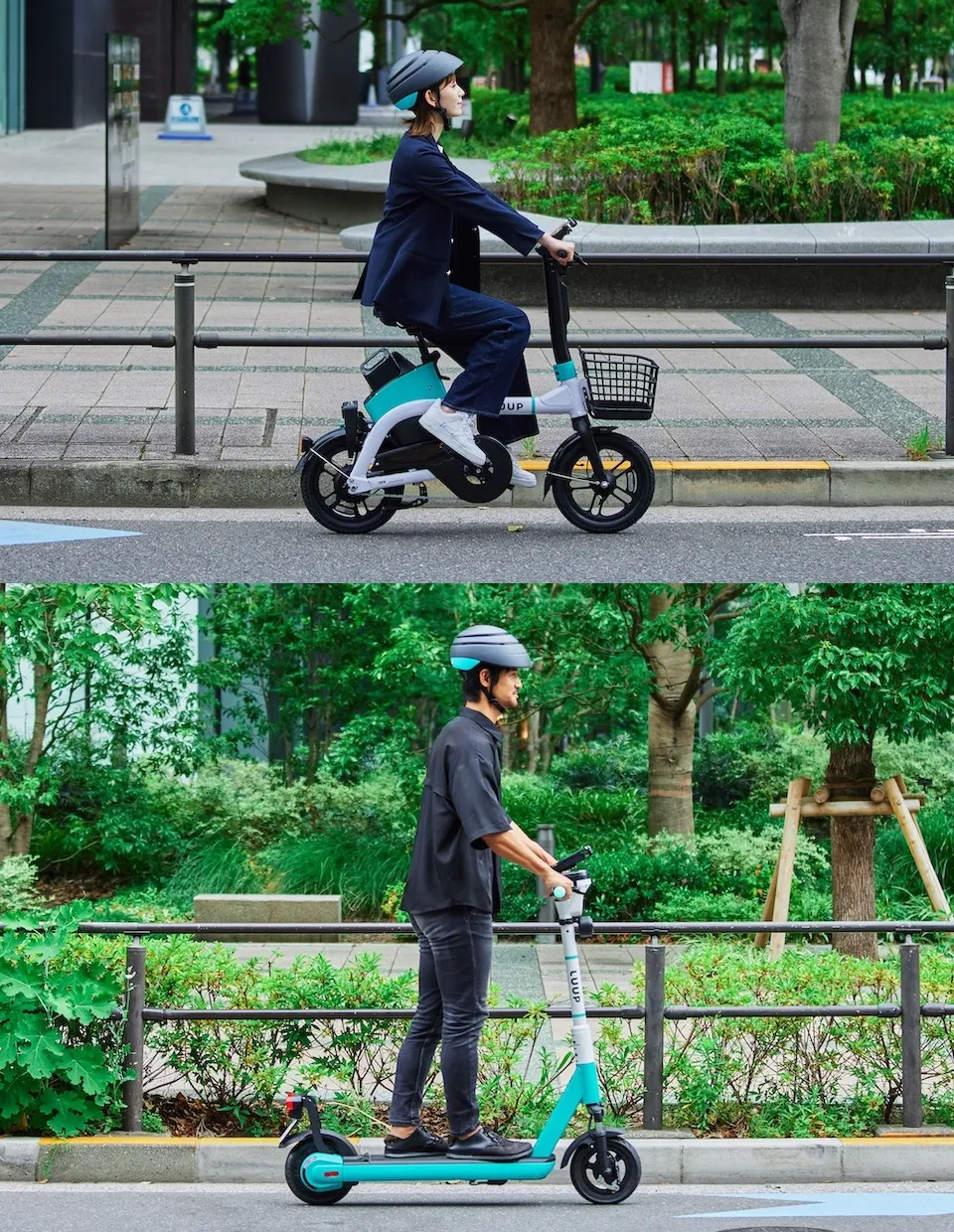 We develop and provide e-bikes that are smaller than ordinary bicycles and e-scooters as the most suitable mobility for Japan, where a large number of people live in a relatively small area.

By adopting compact mobility vehicles, we are able to deploy a sufficient number of vehicles as infrastructure in the city and provide services that are easy to use even for people of small stature.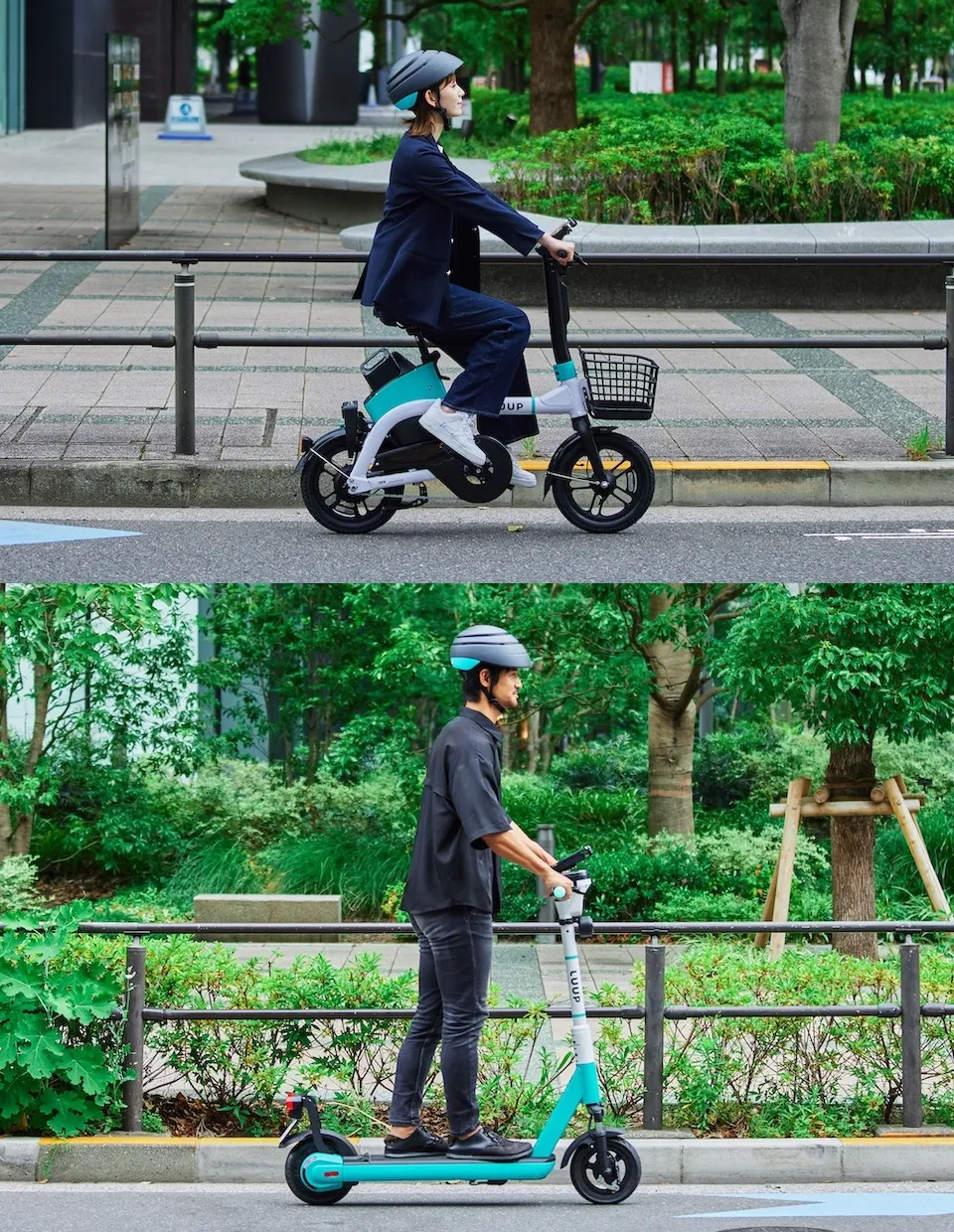 03.
Infrastructure built
and evolving together with users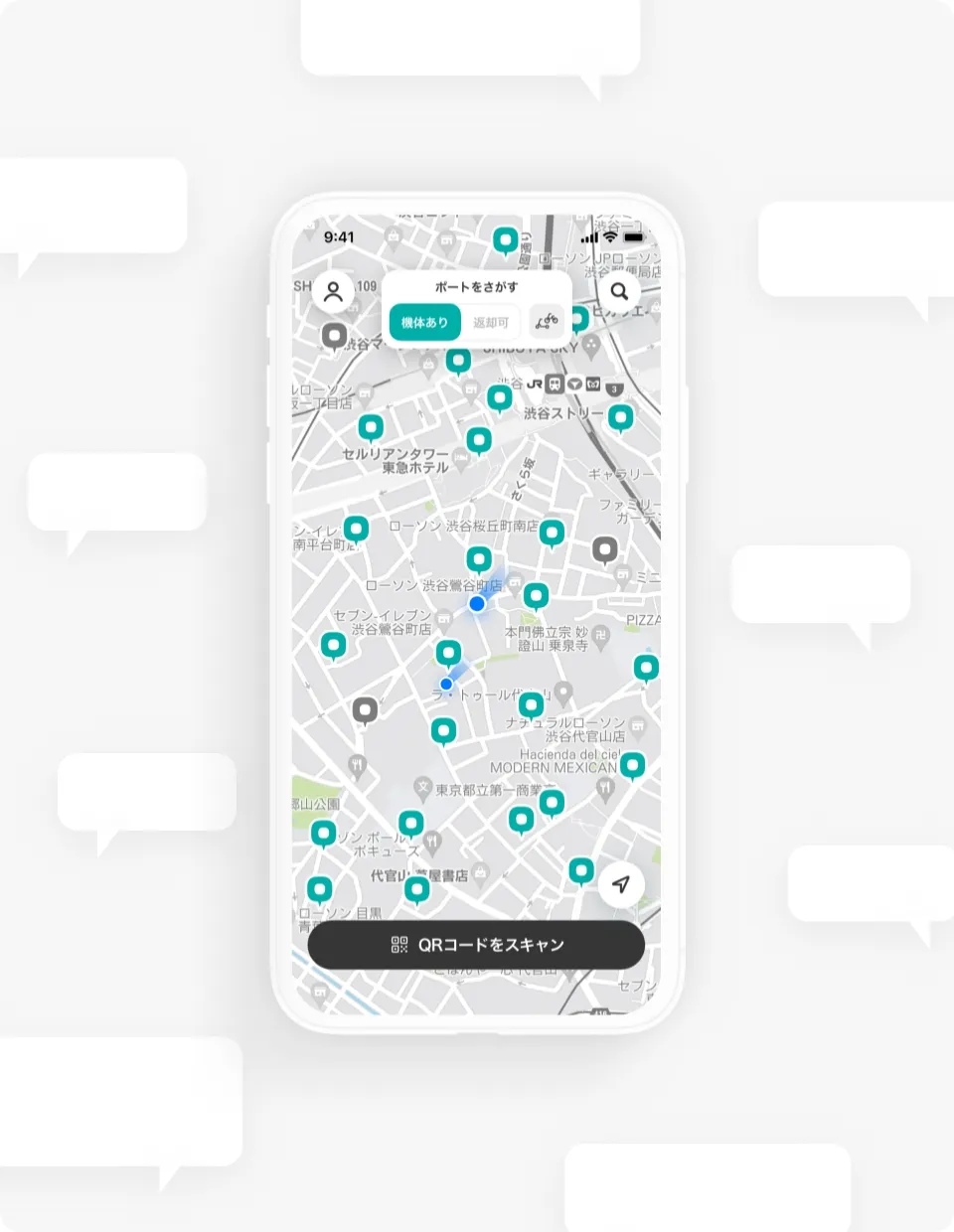 In order to continue evolving as a new infrastructure, we have implemented a system to collect and accumulate feedbacks from users on a daily basis, and are continuing to update our products.

In addition to the development of applications, which are the core of the service experience, we listen to large number of user voices collected and continue to evolve by quickly making improvements to vehicle development and service management methods from a thorough user-first perspective.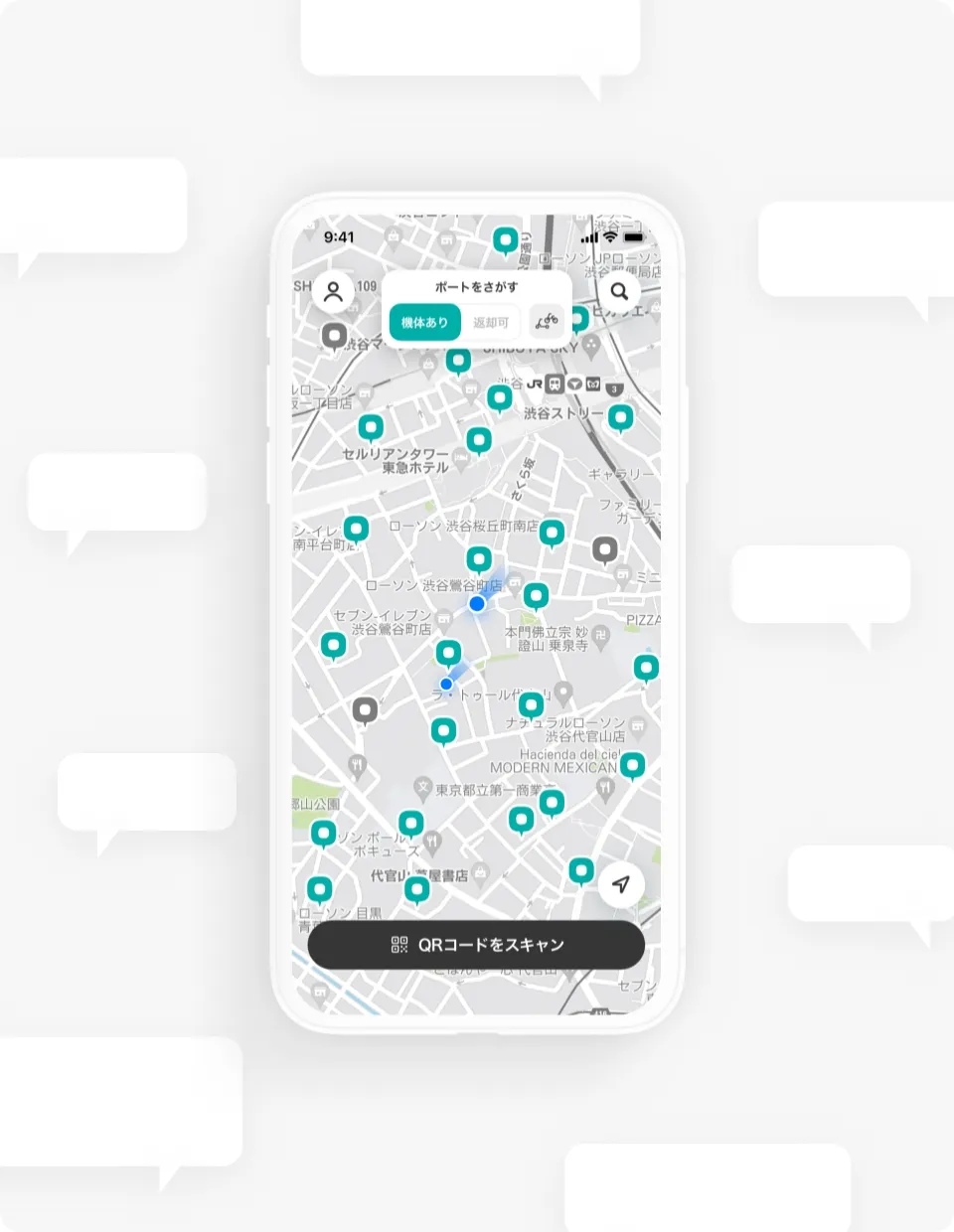 Contribute to the revitalization of cities
01.
Travel and rediscover the appealing attirbutes of the city
In order to realize our mission of "creating an infrastructure that makes the entire city 'a station front,'" we are focusing on activities that encourage people to rediscover the appealing attributes of the city beyond the point where they travel by LUUP.

LUUP is working hand in hand with local residents to convey the appealing attributes the city originally has by conducting campaigns in cooperation with locations in city that are easier to visit with LUUP, introducing stations to attractive stores and city facilities that add color to people's lives, and more.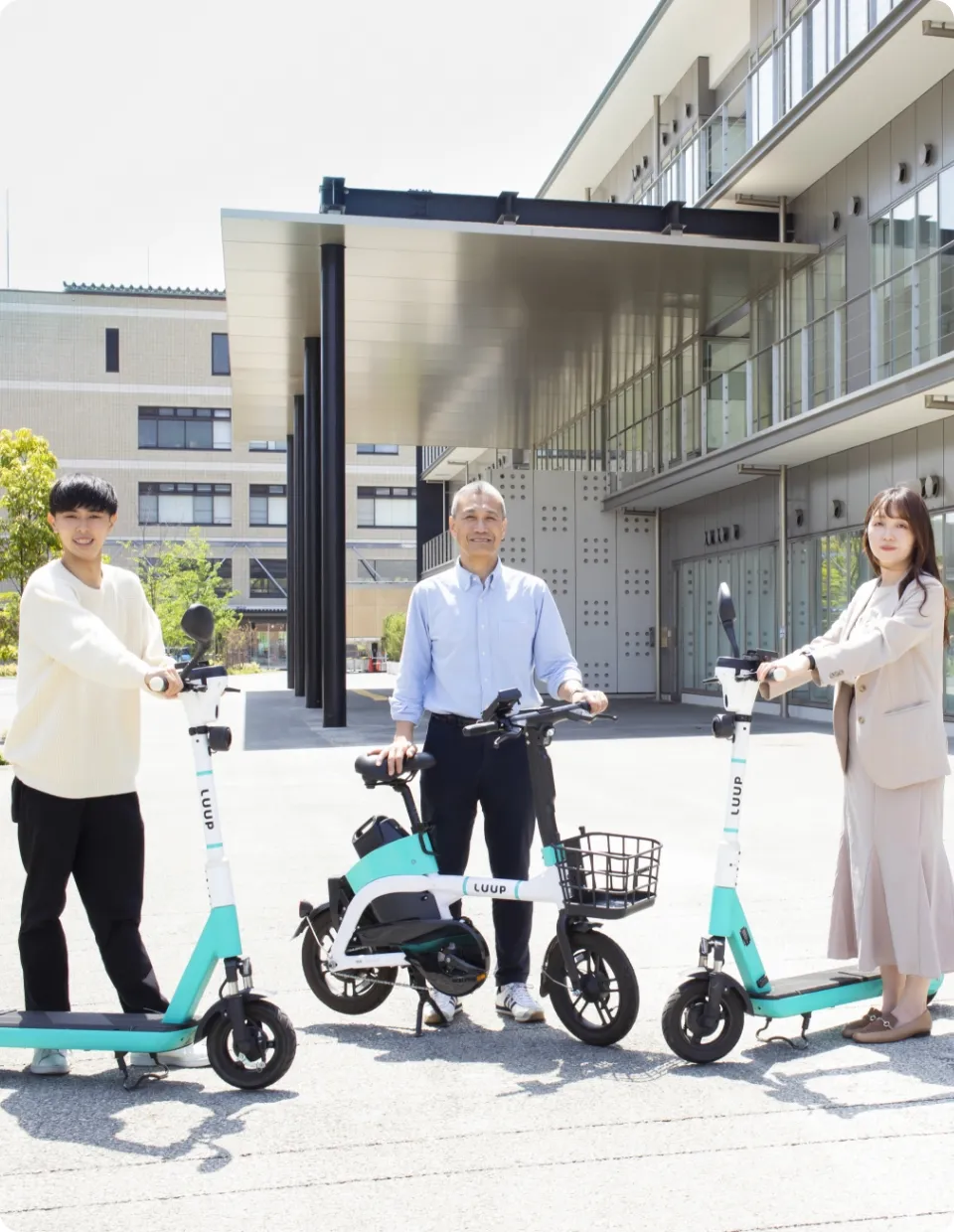 02.
New urban development through cooperation and collaboration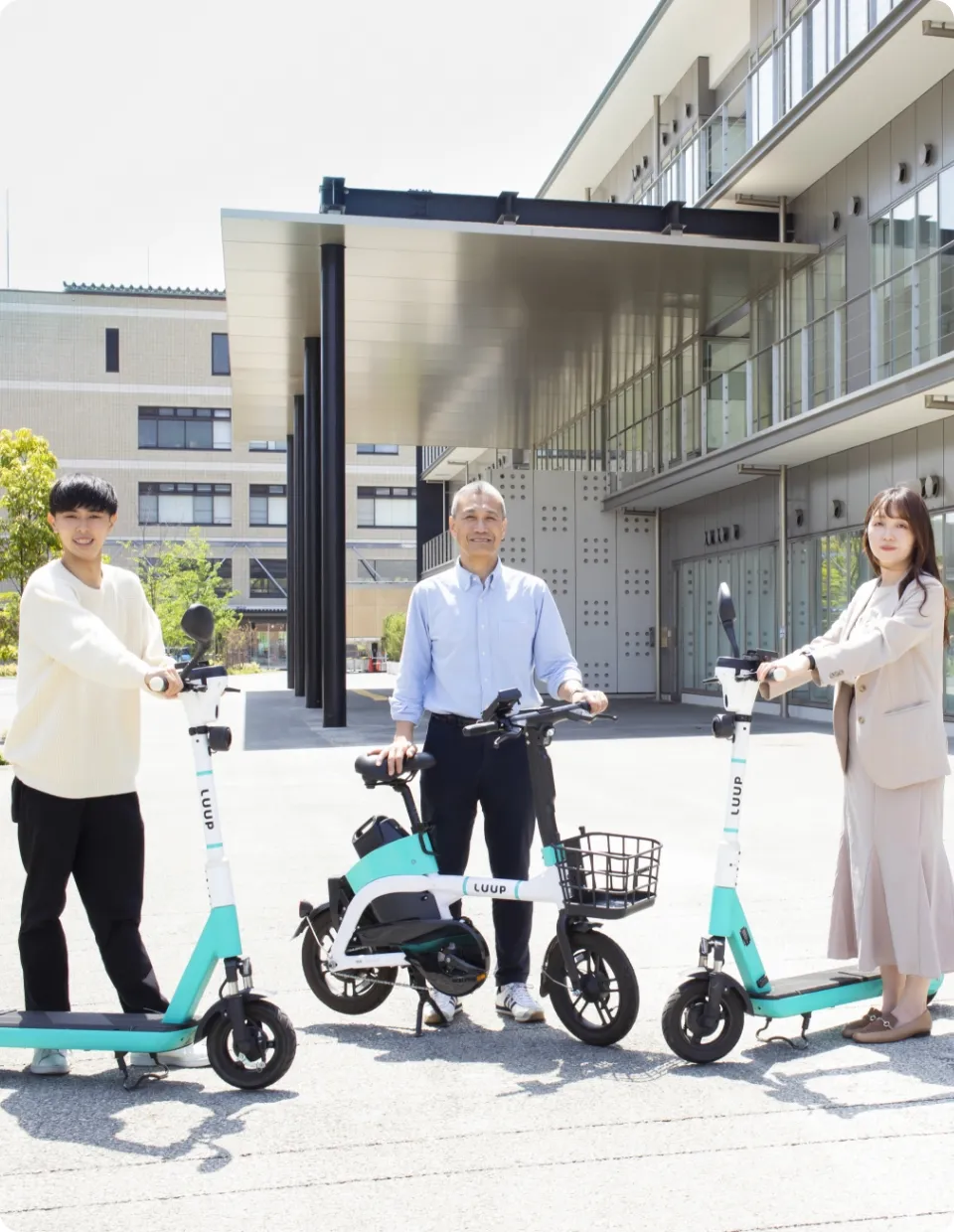 We are cooperating and collaborating with many urban development organizations and local residents who share the value of LUUP as a new transportation infrastructure and are promoting new urban development initiatives that incorporate LUUP.

For example,
Promoting the revitalization of the Tokyo waterfront subcenter area through a partnership agreement with the Tokyo Waterfront City Association
Promoting the revitalization of the Sumida Ward through a partnership agreement with the Professional University of Information and Management for Innovation
Promote urban development in the Ikebukuro area through collaboration between industry, government and academia by participating in the Ikebukuro Area Platform
are some of the new urban development initiatives utilizing LUUP that have begun in various areas.